Virtual Sill Center
Looking for ways to connect with peers? Stop into the Virtual Sill Center.
The Virtual Sill Center is a digital space that lets you connect with other students
as well as University staff and faculty, engage in text or voice chat while engaging
with events or studying for classes.
Get Connected
Get Started by downloading the Discord app.


Accept Invite with the link below and get Started!

Get Involved
Once in the server, you're in a virtual space on campus. Navigate though different channels, find
information and different events happening around campus.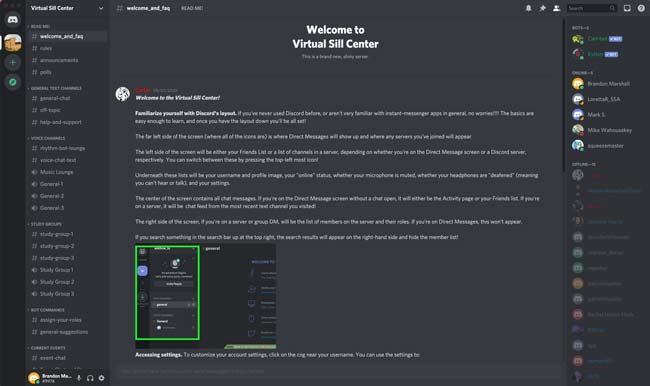 Build Your Experiences
---

Find and Share Exceptional Educational Experiences.