EVENTS
No events available at this time. Please check back later.
BOOKS
The New Jim Crow: Mass Incarceration in the Age of Colorblindness by Michelle Alexander
"Jarvious Cotton's great-great-grandfather could not vote as a slave. His great-grandfather was beaten to death by the Klu Klux Klan for attempting to vote. His grandfather was prevented from voting by Klan intimidation; his father was barred by poll taxes and literacy tests. Today, Cotton cannot vote because he, like many black men in the United States, has been labeled a felon and is currently on parole."

As the United States celebrates the nation's "triumph over race" with the election of Barack Obama, the majority of young black men in major American cities are locked behind bars or have been labeled felons for life. Although Jim Crow laws have been wiped off the books, an astounding percentage of the African American community remains trapped in a subordinate status--much like their grandparents before them.
Late Migrations by Margaret Renkl
| | |
| --- | --- |
| | This is one of the few books I've read that I truly couldn't put down, an issue that was complicated by my fear that my inability to stop reading the book would mean that my time with the book would be short. When I read through the end of the last page in the book, stopping myself from going directly back to the front page to read it all over again immediately was difficult - a true test of my self-control. It was the renewed respect for temporality and the beauty in minuteness that the book gave me that enabled me to collect myself and move on to indulge in the stories of my own life. Since reading this book in 2019, I have been recommending it to every single person who asks for reading recommendations. My urgent need to share this book with the world feels a little crazy, actually, but I feel it and I know the vast majority of people would enjoy reading it. The writing is beautiful and simple. The stories are beautiful and simple. It is a perfect example of synthesis between subject matter and writing style. |
New York's Legendary Literary Hangouts
| | |
| --- | --- |
| | This article provides some insight into the historical writing ecology of New York City. While things have changed drastically since the time period in focus in this article, writing is still a location-based activity. Writing is a social practice, so it's just a matter of fact that the communities were are enveloped in and that we extend outwards into influence the ways we write. This article highlights the ways in which membership to a community of practice, whether formal or informal, strengthens our personal practice. Because it covers so much ground and so many figures, the article doesn't spend a lot of time going into detail about some of the key figures and places. Two that deserve special attention, in my opinion, are the Hotel Chelsea and the Gumby Book Studio. |
"Burnout: Modern Affliction or Human Condition?" by Jill Lepore

In this article, Lepore details the historical use of the term "burnout" and the present-day reality that all of us (maybe) are experiencing burnout and (maybe) there's nothing we can do about that while things continue to be the way they are. Is there anything to do about burnout? Maybe, but more often than not those solutions just seem to add to the problem. If leisure becomes labor and the solutions to feeling over-labored are labor, when do we get a break from labor? This article poses no solution and I appreciate that, because in this moment, I feel like there might not be a solution, so it feels honest. It's a well-articulated, well-researched article on the topic
TV & MOVIES
| | |
| --- | --- |
| | La Casa Lobo (2018) is an eerie and incredibly beautiful stop-motion animated film about María, a young woman who finds refuge in a house in the south of Chile after escaping from a sect of German religious fanatics. She is welcomed into the home by two pigs, the only inhabitants of the place. Like in a dream, the universe of the house reacts to Maria's feelings. The animals transform slowly into humans and the house becomes a nightmarish world. Inspired by the actual case of Colonia Dignidad, "The Wolf House" masquerades as an animated fairy tale produced by the leader of the sect in order to indoctrinate its followers. |
| | |
| --- | --- |
| | Argentina, the late 1970s. Private banker Yvan (Fabrizio Rongione) arrives from Geneva with his wife Ines (Stéphanie Cléau) to replace a colleague who has mysteriously disappeared in military-ruled Buenos Aires. Moving through the smoke-filled lounges and lush gardens of a society under intense surveillance, he finds himself untangling a sinister web of colonialism, high finance, and a nation's "Dirty War". |
| | |
| --- | --- |
| | One of the affordances of curating a list of items relevant to my discipline, Writing and Rhetoric Studies, is that everything is written and all actions are rhetorical. I could make a case for sharing anything. If I wanted, I could recommend Love Island UK as a shining example of British linguistic practice and the rhetorical activity/rhetorical purpose of creating reality TV. The problem there is that I haven't yet seen Love Island UK, so I can't confidently make that claim. I have, however, watched The Flight Attendant, which I can confidently say is a shining example of semi-experimental storytelling. The show takes advantage of its visual platform. Often, it seems like TV shows and movies are simply visual productions of the writing behind them - they could easily be presented in a solely text-based medium. |
Jem Ashton
Hi! I am an undergraduate student of writing and rhetoric studies. I started my post-secondary educational pathway at Salt Lake Community College as part of their writing program and eventually transferred to the University of Utah to continue my education and pursue opportunities through the J. Willard Marriott Library's book arts studio, which I first learned of through SLCC's Student Publication Center, where I first discovered my deep interest in developing a book-making practice. Outside of academics, I typically spend my time desperately searching for moments of peace - moments that are notoriously absent from the lives of working students.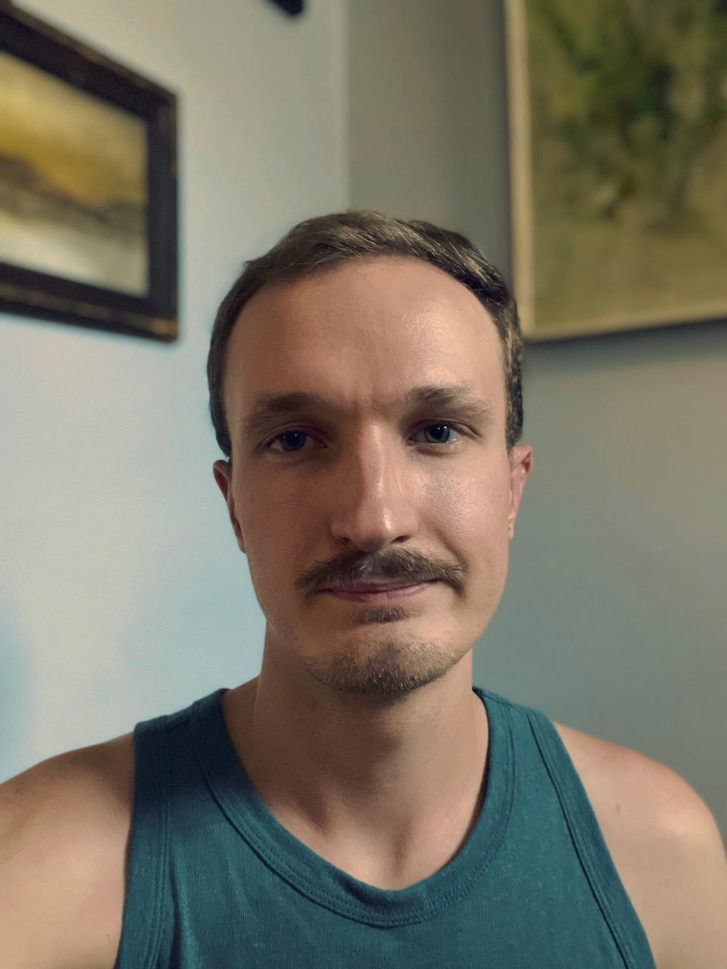 LEARN MORE ABOUT YOUR MAJOR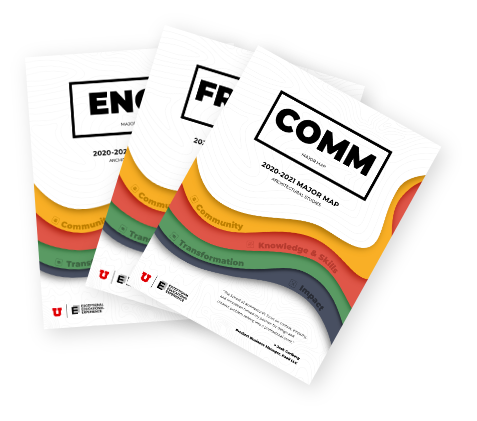 View Major Maps and discover everything you need to about you major and extra-curricular activities.