EVENTS
No events available at this time. Please check back later.
BOOKS
Currently Reading:
Great Goddesses: Life Lessons from Myths and Monsters by Nikita Gill
This poetry collection centered around the feminine figures of Greek mythos had me hooked from the first page. Gill's writing is charming and this modern take on the Goddesses and feminine monsters is beautifully-illustrated and empowering, no matter your gender.
Video Game Storytelling by Evan Skolnick
Making Shapely Fiction by Jerome Stern
Game Design Workshop: A Playcentric Approach to Creating Innovative Games by Tracy Fullerton
Rules of Play by Eric Zimmerman and Katie Salen
Introduction to Game Design, Prototyping, and Development: From Concept to Playable Game with Unity and C# by Jeremy Gibson Bond
Understanding Video Games: The Essential Introduction by Simon Egenfeldt-Nielsen,
Jonas Heide Smith, and Susana Pajares Tosca
Rise of the Videogame Zinesters: How Freaks, Normals, Amateurs, Artists, Dreamers, Drop-outs, Queers, Housewives, and People Like You Are Taking Back an Art Form by Anna Anthropy
Reality Is Broken: Why Games Make Us Better and How They Can Change the World by Jane McGonigal

Ahead of the Game
The Game Console: A History in Photographs by Evan Amos
Game On!: Video Game History from Pong and Pac-Man to Mario, Minecraft, and More by Dustin Hansen
Blood, Sweat, and Pixels: The Triumphant, Turbulent Stories Behind How Video Games Are Made by Jason Schreier
https://games.utah.edu/news/machinations/
TV & MOVIES
Currently Playing:
Animal Crossing: New Horizons
This game is adorable and perfect for all types of players, from newbies to veterans and everyone in between. The game's newest (and biggest) free content update was released on November 3rd and has officially catapulted me into a new era of obsession after my seven-month absence.
How Videogames Changed the World, Charlie Brooker
High Score, France Costrel : Netflix
The Toys That Made Us, Brian Volk-Weiss : Netflix
The King of Kong: A Fistful of Quarters, Seth Gordon
Scott Pilgrim vs. the World, Edgar Wright
Indie Game: The Movie, James Swirsky and Lisanne Pajot
Playing Columbine, Danny Ledonne
League of Legends Origins, Leslie Iwerks : Netflix
Inside Pixar

Explained (My Favorite Episodes are Esports, Coding, & Chess. Check them out!)
PODCASTS
"The Besties" from Griffin McElroy, Justin McElroy, Chris Plante, and Russ Frushtick
"The Adventure Zone" from the Mcelroys
"Codex: History of Video Games" from Tyler Ostby and Mike Coletta
"Psychology of Video Games Podcast" from Jamie Madigan
"Making Gay History | LGBTQ Oral Histories from the Archive" from Eric Marcus
SPOTIFY PLAYLISTS
While difficult to produce an exact translation of the Welsh word 'hiraeth,' it is known to embody the feeling of nostalgia or an earnest longing for home. This playlist highlights a few of the most iconic songs from recent video game history that will hopefully bring back fond memories of your first playthrough, or simply help you focus while studying for that upcoming exam.
VIEW PLAYLIST CURRENTLY LISTENING
ARTICLES
MAJORS/MINORS/CERTIFICATES
BS in Computer Science with an Entertainment Arts and Engineering Emphasis
Master of Entertainment Arts and Engineering
Dual Masters of Business Administration/Masters of Entertainment Arts & Engineering Degree
BS in English (Now offered at the U!)
Minor in English Creative Writing
Engineering Entrepreneurship Certificate
If you have an interest in engineering and want to be able to apply these scientific skills to the business world, consider completing the Engineering Entrepreneurship Certificate at the University of Utah. In partnership with the David Eccles School of Business, the College of Engineering offers engineering students the exciting opportunity to be certified in entrepreneurship. Students will learn how to take their engineering skills and apply them to business and technology concepts.
Alexander Langenwalter
Hello! I'm in my fourth, but not final, year here at the U, where I am working towards a BS in Games with a minor in English Creative Writing. I'm originally from Meridian, Idaho, and made my way to Salt Lake City back in 2017 to pursue my dream of becoming a game developer. Since then, I have enjoyed every moment of my education at the University, specifically our EAE program, and am beyond excited to see where it will take me. I'm a proud member of the LGBT+ community and an avid fan of pop-punk, late-night drives, and D&D.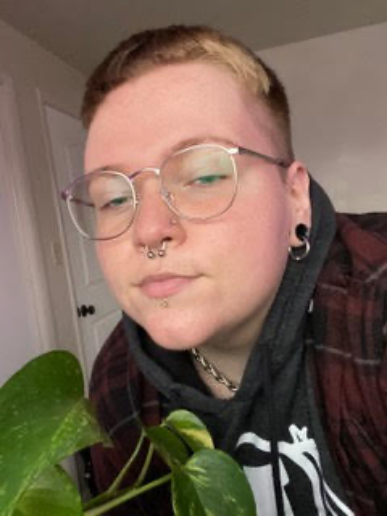 LEARN MORE ABOUT YOUR MAJOR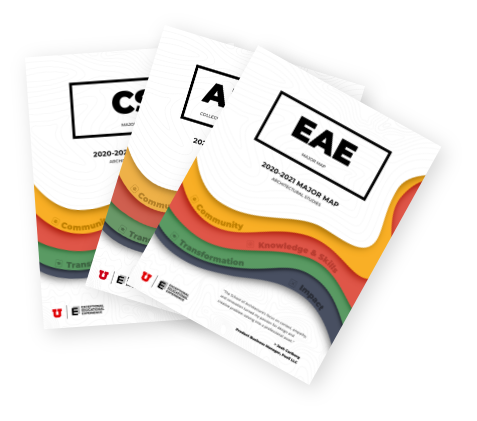 View Major Maps and discover everything you need to about you major and extra-curricular activities.